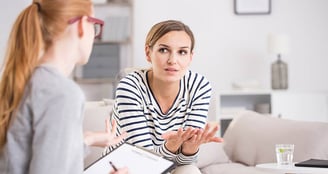 Many of us aspire to have the best life where we are not worrying about anything. However, to achieve this best life, you need to accept your emotional and mental needs and fulfill them. Our San Diego individual counseling sessions can help you determine what is holding you back from reaching your potential and provide you with the tools and support you need to put you on a step in the right direction towards success and a healthy mental state.
Our individual counseling sessions begin with an open and honest discussion about you, your worries, your goals, and the things that make you happy. We will then tailor our sessions to help you realize that you can achieve them and overcome the challenges life brings you. Whether you need guidance in becoming a better partner, parent, or individual or need help in dealing with your relationships and conflicts, we are here to listen and help.
Our individual coaches and counselors can also help you deal with anxiety, stress, grief, mental disorders, anger, and other mental problems or concerns. Mental health is not something to fear because you can control it if you believe in yourself and if you take the initiative to learn more about it. We are ready to take on the challenge and help you develop a working strategy to lead you to success.